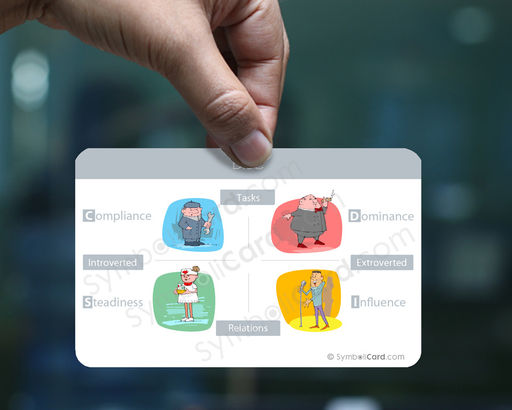 The DISC model is mostly used to test the motivation and the working style.
With the help of the model the managers can receive an answer to the following questions:
 How to motivate the colleague?
 How can I increase the productivity?
 How is he reacting to the stress in the workplace?
 How is he reacting to changes, to the constantly changing external
environment, to the changes inside the corporation?
The usage of the model:
The development expert after filling out the test is explaining the patterns, what are the specific characteristics, and how she considers her own pattern.
The Dominant person is task-oriented and extroverted, goal-oriented, results-oriented, competitive, initiative, determined, developer, creative, inspirational.
The Influencer is rather people-oriented, and also extroverted: open,
direct, enthusiastic, social person, promoter, persuader, counselor,
appraiser.
The Stable: people-oriented and introverted, calm, kind, patient,
specialist, achiever, agent, investigator.
The Compliant is task-oriented and introverted. He executes the work
precisely, systematically, analysing type, objective thinker, perfectionist,
practitioner.